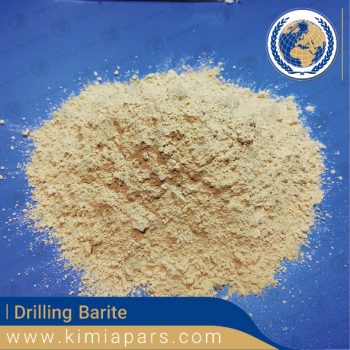 Drilling Barite 4.2%
Description
Analysis of Barite
Description
Chemical Formula of Drilling Barite: BaSO4
Other names: Barytes
Apperance: Generally white | colorless | Grey| Brown | Yellow | light shades of blue
Usages:
Rubber , plastic sheet, tape , engineering plastics products for enhancing product's anti-aging performance, can also significantly improve surface smoothness and products hardness to reduce production cost.
Papermaking materials , flame-retardant materials , x-defense materials , battery cathode materials.
In porcelain , material for glass, special resin, taken place the titanium dioxide as Th with pigment.
The molten glass as homogeneous materials , reduce the brithness and transparency bubbles and product applications.
Brighter than the glass, lead glass containing barium or CaO are.
Advanced ceramics containing barium in electronics (condenser , smartphone , speaker phone ) and permanent magnet applications.
Packaging: jumbo bag or 1000Kg
Price: Negotiable, depending on the amount of the order
Payment terms: T/T 100% cash in advance
Min order: 1*20 ft. FCL
Delivery time: Within 5-10 days after we receive the payment
Origin: Iran
| Content | Standard | Test Result |
| --- | --- | --- |
| Density | 4.20 g/ml, Min | 4.23 |
| Water- soluble alkaline earth metal , as calcium | 250 mg/kg , Max | 26 |
| Residue greater than 75 µm | Max mass fraction , 3.0% | 0.02 |
| Particle less than 6µm in equivalent spherical | Max mass fraction , 30% | 27.5 |