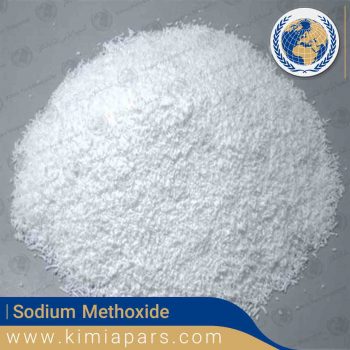 Sodium Methoxide
Description
Chemical Formula of Sodium Methoxide: NaOCH3
Other names: Sodium Methylate, Sodium Salt
Appearance: White Crystalline Powder
Uses of Sodium Methoxide:
Organic Chemistry: it is used in the synthesis of several chemical compounds such as pharmaceuticals and agrichemicals. It is also used as a base in aldol condensations and dehydrohalogenations. It acts as a nucleophile in the manufacturing of methyl ethers.
Pharmaceutical Industry: it is used in the manufacture of substances like Vitamins A1 and B1, Trimethoprim, Sulfadiazine, Sulfadoxine, Sulfamethoxypyridazine
Biodiesel Industry: it is used as a catalyst for producing fatty acid methyl esters or FAMEs.
It can be used for processing edible oils and fats and also in the preparation of some other chemical products.
It can be used as an edible catalyst as well as an analytical reagent.
It can be used in production of pesticides.
Packaging:
Payment term: 100% cash in advance
Min order of Calcium Chloride: 1 * 20'ft container